Guilderland Central High School


Class Of 1970
Barry Hans
Profile Updated:
April 14, 2022
| | |
| --- | --- |
| Military Service: | US Navy |
| | |
| --- | --- |
| Address: | South Grafton, MA USA |
What have you been up to since you graduated?
4.14.22 - Hi everyone, I have a health update from 1971!! Weird huh (1971), anyways, guess what the VA just discovered? I have been carrying Agent Orange ever since my tour of duty on an Ammunitions ship. We shipped the stuff, as well as the bombs to Vietnam. I have had a few cancers and the latest (bladder cancer) somehow proved to the VA doctors that I did have it. It's non-treatable, so all they can do is make me 100% disabled & throw me money. I have been wondering why I cannot catch a break healthwise ... that stuff's been in my bones for just over fifty years. Just sharing this, please no sympathies, thanks guys & I hope to see ya'll at reunion time, Barry

(wrote this long time ago) Ok first off, the history & vid section on this site, it shows a Burger Chef advertisement ... having never heard of this burger joint, has anyone else heard of a "Burger Chef" ... Jim Shaughnessy wrote me that he worked at our local Carroll's ... now that was one of my hangouts besides Mike's Subs down near the turnpike.

I remember many of your names ... and those that have photo's ... that really helps jolt the 57 year old grey matter into recalling those 13 years (K thru 12th) as quite a few of us were together ALL that time.

One memory was brought to my attention (yes, I had to be told) about the bowls of ketchup at the dining tables ... well I suppose I wore a lot of white shirts ... cuz the ketchup on my white shirt was funny .. it is now, but wasn't then. Someone else wrote about "cliques" ... I don't think I was part of any of those, and more than likely wasn't invited ... thinking now "thanks to God for that".

Can anyone imagine the cafeteria's of today's schools having ketchup shared by everyone in a group bowl? My point is, toady's parents try and think logically that their spawn shouldn't be allowed to have flag football ... my God, one thier spawn just might be touched!!! or heaven forbid, their team loses a game!! They may need grief counselors and may have to invoke a lockdown to avoid such discomfort as being touched in a sport or physically losing a game ... tongue in cheek humor.

After my US Navy stint ... I went to Arizona State University (Tempe) for a degree in food science and general business. The joke for the past 27 years as having been the best educated truck driver to grace the highways LMAO. My first father in law (of 2) worked at a family owned trucking company in Palm City FL, a fresh cut flower hauler delivering to 44 states ... I worked there 25 years as a driver and have far too may stories for the space allocated ... let's say it was interesting. The 25 years on the road weren't enough for me not to work anymore and not ready to literally retire, i moved a little north to near Orlando ... I currently work for another family owned business,(construction this time around) ... I move their equipment around from job site to job site, and even get to play on the machines now & then LOL ... being home every night is way more like it at 57 years of age. Logically thinking now, with the economy the way it is now, it was a wise move to stay employed ... my retirement funds were devastated from my 25 years with previous employer, although I admit that it was just dumb luck that I decided to stay working, the economy tanked a year after I moved to the Orlando / Apopka area and was already working here.
What do you like to do in your spare time?
Coming from the "right" and being a 60's - 70's child as well as a Libertarian, I devote many an hour to supporting the Fair Tax and yes, The National Tea Party as well. I also enjoy playing online cards in my spades league. When I am feeling "outdoorsy" you can find me on the Wekiva river paddling about. I loathe fishing, just paddling around and listening to nothing. (now that's peaceful) I am really thinking about getting an air boat ... a few buddies have them ... but they are always (yes always) tinkering / working on them ... so I am not convinced that now is the time to buy one, maybe when they work fine ALL the time.
School Story or Memory:
Hmmmm, I certainly don't miss Coach Kenyon's knuckles on my head (nowadays he'd be jailed for that) ... so I would think that Coach Wyld was part of my fondest times ... the 1968 wrestling team was pretty good ... a few of us won some trophies. A few of us made the honorable mentions on a national website and only the Good Lord knows where I hid that cuz I have no clue where I put that info on this computer LOLOLOL.

Does anyone else remember going to Scotland and Britain during the winter of 1968 ... a British Literature class trip ... now that has to be my fondest memory. I don't recall the teachers name, but her husband was a teacher at GCHS as well ... help me remember this please ... thanks ... see ya'll in the fall.
Posted on: Oct 12, 2023 at 4:33 AM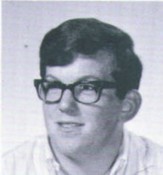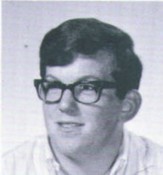 Posted on: Oct 12, 2021 at 4:33 AM
Posted on: Oct 12, 2020 at 4:33 AM