Guilderland Central High School


Class Of 1970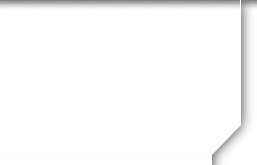 Ellen Phaff Shein
Profile Updated:
January 21, 2015
Comments:







In 1970 right after high school i moved to Israel to attend Tel Aviv University. I studied Social Work.
became a travel agent, worked for the National Airline EL AL for 10 years, got married in 77. gave birth to 3 great kids.

I created a non-profit parenting center facilitating support groups for first time moms, which i still run today. Am a certified Lactation Consultant (IBCLC) since 1987 and run a community clinic. Am presently on the Board of Directors of La Leche League International, which brings me to the states twice annually. unfortunately I have a meeting in October which means i won't be able to come to the reunion in September.

I lost my middle son to suicide in 2004 at the age of 19 and presently run a support group for parents whose kids died by suicide. Guess they decided that there is a better place than the world they lived in. Sometimes i wonder if they aren't far off the mark.

My eldest daughter got married last june, and my youngest son 21 is still in the Israel Defense Forces in intelligence. My family dog of 15 years just died two weeks ago, but we have known greater tragedy - sad as it is........

So, that about sums it up - the past 40 years in a nutshell. I love hearing about old friends and acquaintances, so feel free to "friend" me on Facebook.
What do you like to do in your spare time?
mountain biking
movies
camping
School Story or Memory:








I guess by far the most unusual occurance at GCHS for me was proving that you don't have to be tall and blond in order to get on to the Cheerleading squad. As a bit of a rebel, i was hell bent on proving that one did not have to be on the most known, most popular, best dressed list to be able to cheer on your team. I was always blessed with a big mouth. Had lots of spirit and always sang loudest in choir - so i knew i had what it took. BUT the big question was = is it enough? would my talents actually get me on or was it really true that you had to have a twiggy figure, and long blond hair. well, as i was not the most popular girl at school, most of you probably don't even remember that i DID get on the team. and the reason you probably don't remember is most likely because you were too busy looking at the popular, tall, blond beauties and not at the short, somewhat full brunette - even though i did have the blue eyes!!
hi all,
just wanted to say how sorry i was to have missed out on the gathering this month. i was in the usa til 13th september. thanks for putting up the photos, what a hoot. had to admit to squinting to read the nametags! chris duell - you really look exactly the same!!
hope to catch you next time.
ellen